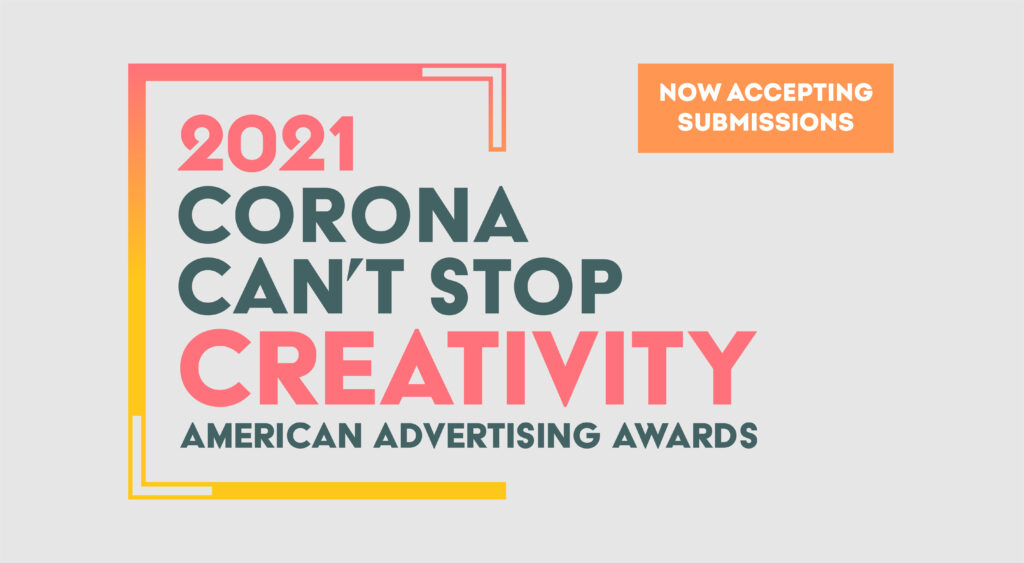 For Immediate Release
Date: January 15, 2021
Contact: Lorie Anderson, 520-360-1060, membership@aaftucson.org
American Advertising Federation Tucson Issues Call for Entries
Corona Can't Stop Creativity American Advertising Awards
[TUCSON, AZ] —The American Advertising Federation Tucson will be honoring the best advertising created locally during 2020 and has issued its Call for Entries for the 2021 Corona Can't Stop Creativity American Advertising Awards Competition. The annual competition recognizes exceptional advertising created in southern Arizona. The American Advertising Awards honor advertising excellence in all media including online, non-traditional, print, broadcast and out-of-home. It's the first level of a three-level national competition that is the advertising industry's largest.
All entries must be received by 11:59p.m. on February 16, 2021, through online entries at http://aaftucson.org/aaf-addy-awards/. Entry fees are $75 per single entry and $100  per campaign entry for members of the AAFTucson, and $100 per single entry and $125 per campaign entry for non-members and $50 for student entries. This year's judging will be conducted online between February 19th and March 1st. Due to the pandemic and limits on travel, we will be conducting all judging remotely. Only new creative work created in southern Arizona and published or aired between January 1 and December 31 of 2020 is eligible for consideration in the professional competition. Coursework created by college students is eligible for the student competition.
The AAFTucson's winners of the American Advertising Awards will be announced online on March 16, 2021 (because of the pandemic, there will not be an in-person gala celebration). Local winners are then eligible to compete in the second level of competition, the District 12 American Advertising Awards, conducted in March. District winners are then eligible for entry in the National American Advertising Awards. Proceeds from the American Advertising Awards help support AAFTucson's educational programs, public service projects and proactive government relations efforts. For more information contact Michelle Garcia-Estrada, Corona Can't Stop Creativity Awards chair, at 520-771-6406 or michelle@hiltonmyersadv.com, or visit www.aaftucson.org.