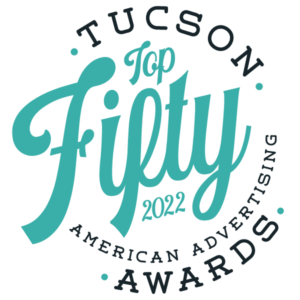 Judges Chosen for the 2022 American Advertising Awards®Tucson
The judges for the American Advertising Federation Tucson (AAF Tucson) 2022 American Advertising Awards® competition have been announced. The American Advertising Awards honors advertising creative work produced in Southern Arizona in 2021, and the judges charged with evaluating the entries are chosen senior-level, creative and advertising industry professionals from across the country. AAFTucson is happy to introduce the 2022 judges and their biographies: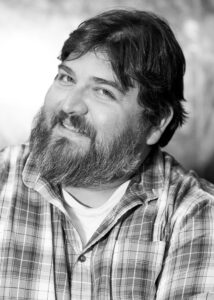 Silver Culler III, Creative Director at The Tombras Group in Atlanta, Georgia (@silverculler3). He specializes in strategic brand building, Pokémon Go, and facial hair. Silver has spent the past 18 or so years working at McGarrah Jessee, Mullen, The Richards Group and BBDO, on everything from fried chicken to ladies' underpants. Along the way he's been fortunate enough to gather recognition from CA, The One Show, Archive, Obies, Clios and his parent's refrigerator door.
A proud Mexicano from the Central Tejas land of barbacoa and breakfast tacos, he now spends his time outside of work roving the Georgia countryside, poking around various local barbecue establishments as he is also a self-taught Meat Whisperer.
Currently, he resides in Roswell, Georgia with his high school sweetheart Susan, their 10-year old daughter Sophia the Book-Piranha, 6-year old Silver IV the Scotch Tape Enthusiast, wildling 4-year old Simon Bear the Dino Lord, as well all the forest critter folk lurking in the woodlands of Northern Atlanta.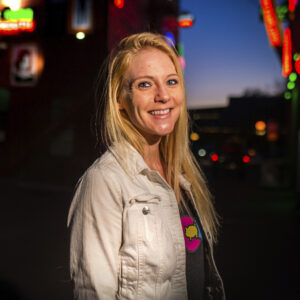 Laura Schnarr, Partner & Director of Strategy at Neon Pig Creative in Colorado Springs, Colorado (@neonpigcreative) I love design and marketing. I consider myself a pretty lucky person to have found something I enjoy so much. I honestly believe that the best thing you can do is combine strong strategy with outstanding creative. This combination is where we make a difference.
I love to give back to my community by helping others succeed. This has opened doors for me I never thought were possible. It has allowed me to work with some amazing organizations and meet so many talented people in this industry. I also have served a role on the marketing committee for the Colorado Springs Rising Professionals and Connect COS, and served on the Board of Directors with AAF Colorado Springs as every position possible, including President. All of these organizations live and breathe to connect the residents in Colorado Springs and make strides towards a better community.
I had an early passion for graphic design but truly found my place when I was introduced to marketing. I now get to help run a creative agency in Colorado Springs as Director of Strategy, helping clients lead branding and marketing strategy led by great creative. From brands to campaigns I fully believe a strong strategy will take you where you need to go. I bring this same passion into the classroom at Pikes Peak Community College where I teach Computer Graphics in the Multimedia Graphic Design program. I help students see the larger picture of design theory with a marketing mindset.
An avid snowboarder and trail runner, anything Colorado calls to my heart. I am an insufferable Avs fan but will be great friends with anyone over a craft beer or good wine.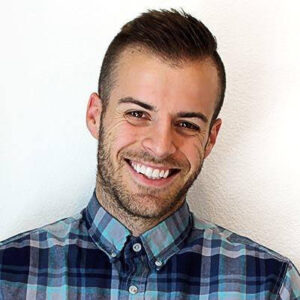 Kyle Courtright, Senior Brand Designer, Courtright Design in Albuquerque, New Mexico (@courtrightdesign). Kyle is a Senior Brand Designer helping build differentiated, nimble brands through purposeful, conversion-friendly design solutions resulting in organizational growth. With 12 years of experience, he's been fortunate enough to work with brands like Toyota, Entrepreneur, NVIDIA, Lowe's, Walmart, Chipotle, USA Olympics, NBA/NFL, American Cancer Society, and National Parkinson Foundation, to name a few.
His design work has been featured on sites like Entrepreneur (2x), Bannersnack, JUST Creative, Thumbtack, This Design Life, LogoMoose, nuSchool and Design Pickle.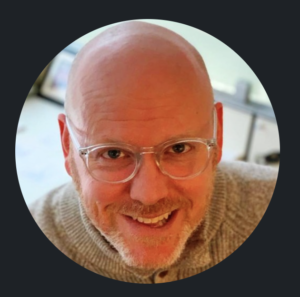 Matt Fera, Creative Director at Bader Rutter in Chicago, Illinois (@mattyfresh520).
"I trademarked the phrase, 'Let's take this to level Fera', in case it ever catches on."
Matt, or Matty Fresh as he's often called thanks to his break-dancing skills back in Michigan, is a Creative Director at Bader-Rutter where he works on Zoetis and new business.
Prior to that, he was a Creative Director at mcgarrybowen where he's worked on Western Union, Disney, Rust-Oleum, Marriott, American Express and new business. Before making the move to Chicago, he worked at numerous Detroit agencies including Doner, Campbell-Ewald, and Team Detroit. Past accounts include, Chevy, US Navy, Kaiser Permanente, Ford, Lincoln Mercury, Chiquita, La-Z-Boy, Alltel Wireless and OnStar.
A recipient of the DraftFCB employee of the month a record 9 times, he's also helped MacGyver save the world, true story. He currently lives in Chicago's northern suburbs where he spends time with his wife and 2 kids, and way too much time wondering why he can never tan. He also writes his own bios but wants you to think someone else is writing them so he seems important.
Winners of the Tucson Top Fifty 2022 American Advertising Awards® competition will be announced on the evening of March 1st at an event at Stillwell House in downtown Tucson. Proceeds from the event help support the Federation's educational programs, public service projects, and professional development.