The American Advertising Federation's Silver Medal Award Program is a nationally recognized award that honors men and women who have made outstanding contributions to advertising and have been active in furthering the industry's standards, creative excellence, and responsibility in areas of social concern. The award is presented to a local person in advertising for their life-long contributions to advertising and the community. A new inductee will be honored each year during the annual Hall of Achievement awards ceremony.

Know someone who should be nominated for a Silver Medal Award? Just fill out the online form, explain why you think they fulfill the criteria, and submit!
---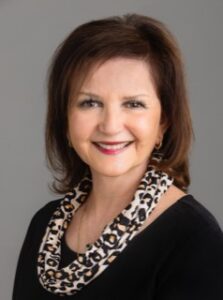 Patty Ruiz
2021 Award Recipient
Born in Bisbee, Arizona, Patty grew up in Tucson and graduated from Sunnyside High School. She started her career in broadcast advertising in 1974 working for Phyllis Ehlinger and Frank Kalil as Traffic Coordinator at KAIR radio. In 1976, she moved to KMSB TV 11, where she hosted a Spanish TV show, "Cine en Tucson con Patricia". Her involvement in showcasing the Hispanic community in media led her to Telemundo where she became General Sales Manager, overseeing both Tucson and Phoenix.
Patty's long sales career in Tucson also includes managing the Hispanic Division for Clear Channel Radio and General Sales Manager and National Sales Manager for Azteca America Tucson. She is currently the General Manager for Bustos Media.
Patty was one of the few Hispanic females in advertising in the 1970's and she joined the Tucson Ad Fed (now AAF-Tucson) in 1980 to encourage more Hispanic women to become involved in sales and advertising. She served on the AAFT board for many years in the 70's and early 80's and as President from 1982 – '83. She is a founding member of the Tucson Hispanic Chamber of Foundation Governing Board and served on numerous boards including the American Women in Radio and Television, Concerned Media Professionals, El Rio Neighborhood Center, Project YES, the THCC Foundation, and is a graduate of the Greater Tucson Leadership program. Patty is currently the Vice President of the Tucson International Mariachi Board, Secretary of the Tucson Hispanic Chamber of Commerce and a member of the Board of Directors for AAF-Tucson and the Arizona Broadcasters Association.
Over the course of her career, Patty has had a profound influence in the promotion of the Tucson community by strategically combining media sales opportunities with major events to help and promote various non-profits and the community at large.
Patty's many awards over the years include AAFT's Warren F. Olsen Award for Sales & Community Service, the LULAC FBI Community Service Award for Outstanding Dedication To The Hispanic Community and the Valle Del Sol "Profiles of Success Leadership" in Phoenix. In 1983, Patty was recognized by AAFT with the "Advertising Professional of the Year" and was one of thirteen original members inducted into the AAFT Hall of Fame in 1986.
---
Don Regole
2019 Award Recipient

Don was born on a farm in Geneva, Illinois and soon after, developed an interest in drawing cartoon characters such as Fred Flintstone and Mighty Mouse. His ability to create graphic images evolved and refined through college, which advanced him to graduate among the top ten graphic designers in his class at Arizona State University.
Don began his career as a senior designer in Los Angeles in 1983 working for clients in the entertainment industry including Universal Studios, Columbia Pictures, Playboy and others. He worked long hours and gained further insight into the creative process in addition to the operations of running a business. His love for Arizona lured him back in 1986 with a position as Art Director for DuVal Advertising, who had offices in both Phoenix and Tucson.
In 1989, Don transitioned into self-employment and opened Regole Design. He has since received numerous awards for creativity, national recognition in publications for excellence in graphic design, and has been exhibited in the Smithsonian National Postal Museum.
Attaining success can often be attributed to "giving back" and Don has contributed his services pro bono since the inception of his business: Michael Landon Tennis Classic, Tucson Pops Orchestra, Postal History Foundation, American Advertising Federation/Tucson and many others.
Inspiring students is another means of giving back that Don engaged for more than 25 years. Speaking to 3rd grade through university level classes, Don shared experiences with his creative career along with overcoming obstacles while navigating a path toward success in life.
In 1997, AAFT awarded Don the "Tucson Advertising Professional of the Year Award".
---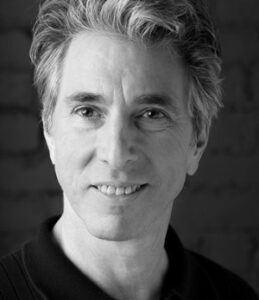 Steven Meckler
2018 Award Recipient

Steven Meckler was born in Brooklyn, New York where his passion for photography began. He attended the State University of New York at Stony Brook, earning a Bachelor of Science in Biology with a minor in photography. His first job was as a medical photographer at Sloan Kettering Memorial Hospital in New York. In 1980, he moved to Tucson and established Meckler Photography. In addition to his commercial photography business, Steven has taught digital photography at Pima Community College, and workshops for high school photo students throughout the county. He is on the Business and Industry Council for the Pima County Joint Technical Education District.
He has published two photo books, "Steven Meckler Photographs Tucson Artists" and "Vera: The Art and Life of an Icon", which showcases the artwork of Vera Neumann.
Steven has been a strong advocate for the local advertising market for many years and has been a member of the American Advertising Federation Tucson Board of Directors since 1998. He has given support and mentorship to new generations of marketing professionals with his work on the Education Committee.
Steven was awarded the "Advertising Professional of the Year" in 2006 by the AAFT and inducted into the Tucson Advertising Hall of Fame in 2014. In 2018, Steven was presented the Chic Davis Memorial Award from the American Advertising Federation for over 20 years of support of Tucson's American Advertising Awards competition.
---
 Other TAFEF Silver Medal Award Recipients
• 2017 Lisa Hilton 
• 2017 Doug Myers
• 2015 Mary Dunkel
• 2014 Richard Rose
• 2013 Art Waller
• 2012 Jay Taylor
• 2011 David Slavin
• 2010 Rich Moret
• 2009 Rochelle Lang
• 2008 Mary Martin
• 2007 Jack Parris
• 2006 Dave Sitton†
• 2005 Jim Arnold
• 2004 James Rowley & Peter Zimmerman
• 2003 Jay Zucker
• 2002 Ray Depa
• 2001 Ron Bergamo†
• 2000 Michael Bolchalk
• 1999 Ed Ackerley (Awarded by AAF District 12)
• 1998 Susan Mannion
• 1997 Robert Shelton
• 1996 Hank Lominac†
• 1995 Jim Slone
• 1994 Jon Ruby†
• 1993 N/A
• 1992 Josh Young
• 1991 Gladys Sarlat†  
• 1990 Ruth Blesch
• 1989 Joe Crystall†
• 1988 Jack Jacobson†
• 1987 George Wallace†
• 1986 Larry Schnebly
• 1985 Gene Ackerley
• 1984 Pete Tufts†
• 1983 Phyllis Ehlinger†
• 1982 Earl Wettstein†
• 1981 Phil Richardson
• 1977 Rex Kisro†
• 1975 David Bloom†
• 1974 Harry Sinclair†
• 1972 Gonzalo T. "Chalo" Urias†
• 1971 Quentin "Q.J." Robb†
• 1970 Ella Breazeale†
• 1969 Lee Little†
• 1968 Frank E. Drachman Sr.†
• 1967 Ernie Cabat†
• 1966 W.R. "Dewey" DuBois†
• 1965 Elwin G. Wood
Deceased†
Know someone who should be nominated for a Hall of Fame Award?
Just fill out the online form, explain why you think they fulfill the criteria, and submit!