Design Basics: Always carry a notebook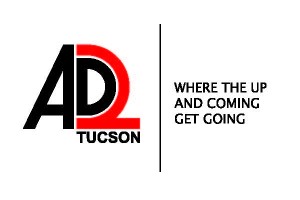 Ad 2 Tucson is excited to begin their search for one nonprofit organization to receive the implementation of pro bono marketing and advertising strategies as a part of their 2018-2019 Public Service Campaign. Are you interested in the 2018-2019 Public Service Campaign for your nonprofit organization? Please fill out the following form to share more about your organization's mission and how we can help!
2018-2019 Public Service Campaign Application
*Applications are due Friday, September 7, 2018 at 11:55pm.
Ad 2 Tucson will be holding interviews with three potential partners during September. Once the Public Service Campaign recipient has been chosen, Ad 2 Tucson will conduct research, develop a comprehensive campaign and generate assets in fall/winter 2018. This campaign is expected to launch at the beginning of 2019.
About the Ad 2 Public Service Campaign
The Ad 2 Tucson Public Service Campaign team is comprised of young professionals with experience in the fields of advertising, marketing, communications, graphic design and multi-media. Ad 2 Tucson looks forward to presenting the opportunities for fundraising and media placements in partnership with the American Advertising Federation Tucson that are available this year.
Call for Volunteers
Are you interested in helping out with the 2018-2019 Public Service Campaign? We're looking for volunteers in all areas including: advertising, marketing, public relations, design, web, photography, video, etc.
With last year's Public Service Campaign with Integrative Touch for Kids, we were able to implement $112,000 worth of services that varied from video to Google AdWords to media placement.
Participating in the public service campaign is a great resume builder, networking opportunity, excellent way to get involved with Ad 2 Tucson. However, our members all agree the most rewarding aspect is being able to impact our community. We look forward to meeting you! Please email ad2tucson@gmail.com to get involved.
Past Campaigns
Ad 2 Tucson is proud to continue giving back to our community after 10 years of service. Here are the past recipients of our Public Service Campaign.
2017-2018- Integrative Touch for Kids
2016-2017 – Youth On Their Own
2015-2016 – Make Way for Books
2014-2015 – Iskashitaa Refugee Network
2013-2014 – PACC Partners
2012-2013 – Pima Council on Aging
2011-2012 – JobPath
2010-2011 – BICAS and Skin Cancer Institute
2009-2010 – Angel Children's Center
2008-2009 – Southern Arizona Network for Down Syndrome (SANDS)
2007-2008 – Literacy Volunteers of Tucson (LVT)